{category.name}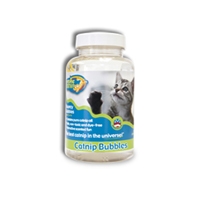 Remember how much fun you had as a kid, blowing bubbles in the wind? Now you can share that experience with your kitty! T hese catnip blowing bubbles are sure to amuse -- blow big bubbles filled with fresh catnip for your cat to chase!
We are constantly adding new specials to our site. Be sure to check back often!
We currently do not have any events scheduled.