{category.name}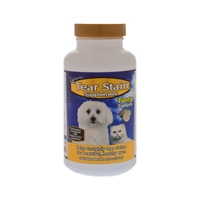 Tear Stain Supplement Tablets are formulated to help eliminate unsightly tear stains from the inside out. Our natural active ingredients of Cranberry Extract and Calcium Ascorbate help support the immune system, Marshmallow Root helps lubricate mucous membranes and Oregon Grape Root is a natural anti-microbial. All together they will give your pet healthy, beautiful eyes.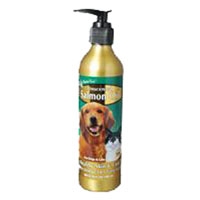 Helps to maintain moisture in dry, irritated skin. Omega 3, 6, and 9 fatty acids for a glossy coat and healthy skin. Made from pure Salmon, nature's best source of natural Omega-3 and 6 fatty acids. More potency without the smell. Our specialized filtration process helps remove the fishy smell, but not the yummy taste that pets love.
UPC: 642863101427
Manufacturer: Nutro Pet Food
Treat and bond with your cat while providing essential health benefits. FELINE GREENIES™ SMARTBITES™ Healthy Skin & Fur Cat Treats are not indulgent, empty calories. This delicious, dual-textured treat contains natural ingredients to nourish your cat's skin and help maintain healthy fur.
We are constantly adding new specials to our site. Be sure to check back often!
We currently do not have any events scheduled.