{category.name}
No Flea Carpet Crystals is a flea killing powder. It is a dry crystal powder that works on the carpet and under the cushions of upholstered furniture to kill fleas.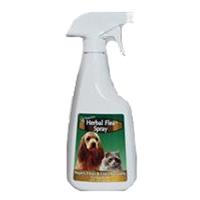 A natural combination of Rosemary and Cedar Oil which repels fleas and flies while deodorizing with a fresh herbal fragrance. Herbal Flea Spray can be used on pets and pet bedding.
We are constantly adding new specials to our site. Be sure to check back often!
We currently do not have any events scheduled.